Your are here: Home // Posts Tagged With police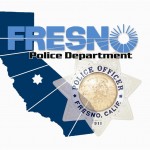 FRESNO, Calif. (CN) – Fresno police drowned a man by Tasering and hogtying him, then sticking a garden hose "onto (his) face and mouth" when he pleaded for water, the man's two children claim in Federal Court. The two minor children, I.R. and H.R., claim that in the summer of 2011 Fresno police restrained their father, Raul Rosas, at a friend's house while responding...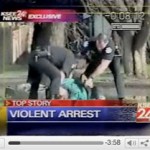 KSEE24 News in Fresno exposed a video of police officers beating a restrained homeless man. The 52-year-old man was thrown to the ground and repeatedly punched him in the face by two officers. The Fresno police chief launched an internal investigation into the incident, but has said that the beating caught on video does not tell the whole story; however, no witness statements were taken at the time...