Your are here: Home // Posts Tagged With police brutality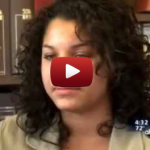 FRESNO, Calif. – A violent incident led to criminal charges against a Fresno high school student, but part of the incident was caught on tape, and the charges didn't stick. The teenager is now celebrating a legal victory and preparing to sue Fresno Police at the same time. Idalia Morgutia-Johnson was 15 years old and hanging out with friends after school when she says two officers manhandled...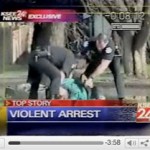 KSEE24 News in Fresno exposed a video of police officers beating a restrained homeless man. The 52-year-old man was thrown to the ground and repeatedly punched him in the face by two officers. The Fresno police chief launched an internal investigation into the incident, but has said that the beating caught on video does not tell the whole story; however, no witness statements were taken at the time...