You are here: Home // Bars/Clubs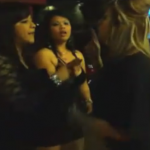 Drunk Fresno girls yelling at each other over something pointless I'm sure. Never escalates to anything other than a lot more talking.
Read More →

Welcome to FresnoExposed.com – what happens in Fresno ends up on FresnoExposed.com! Any ideas expressed in this work are those of the authors and do not necessarily represent those of FresnoExposed.com, its partners or affiliates.
Read More →